It is Friday, March 7th. I have been out of the hospital for seven days now. I still feel weak.
On Wednesday I went to the cardiologists office and spoke with the nurse practitioner. She adjusted my medicine and agreed that I should stay off the warfarin until the 17th.
I'm thinking back to before the illness. I was having lots of headaches and the psoriasis was driving me crazy with itching. I was taking Benadryl and Tylenol. I wonder if the Tylenol affected my bout of GI bleeding? Who knows? I am still itchy. Linny put this medicine on my back a few nights ago. I think it is called Tiamcinoclone. It is oily and only made me itch worse. The marks on my back became more prominent. I had to get out of bed early in the morning and shower to get it off of me. No more of that stuff. I should have called the dermatologist today, but I am tired of being like this.
On Thursday I went to see Dr. Dragan. He spoke with me about my issues and wanted me to follow up with a couple of blood and urine tests to check my creatine levels. I have been off the diabetes medicine because of what I was told my kidneys were out of whack. I was shocked to get my paper work with my admitting diagnosis. It said Congestive Heart Failure, Diabetes Mellitus and Acute Renal Failure. No wonder I feel so bad.
I have been watching our money closely and I have been trying hard not to eat anything that would cause this again. I am on a low fiber, gluten free diet. It is tough because everything I used to enjoy has been taken away. But even when I try to eat it, the food doesn't taste that good.
I sat upright in bed this morning at 6 am. I could not get back to sleep. I came downstairs and fixed bacon and eggs. I am not sure if bacon is OK as it is processed meat, but the alternative is goetta and it is made with pinhead oatmeal. I made Linny some goetta and toast. She didn't eat it when she woke up. She has been so upset with me and her school. She hardly looks me in the eyes anymore. She is doing well in school, but still worries. She ate a bowl of granola (which I cannot have) so I put the goetta and toast away for Mom.
The home healthcare nurse came at around 10 am. She asked me a few questions and took my vital signs and left. I went back to bed. I did not recall the physical therapist was coming this afternoon.
I had this seriously weird dream that I was working in a nursing home-call center. I was taking phone calls and answering questions while I was in the same room with old folks that were in bed. The first call I received was from a Black lady. She had put someone else on the phone to ask the question, but I had to talk with her. She wanted me to get her in touch with 'one of those young college kids' that could tell her how to make gunpowder. I asked her if anything was wrong with her cable and she clammed up. A few minutes later a supervisor was on the line and she was telling me that she had been listening to the conversation. I needed to talk with my manager. I went out of the patient's room to find my manager in a large cafeteria. I have no idea what was said. I know I walked back to the patient's room to go back to work. The piano was gone. In fact the whole room was different. I check other rooms and the too were different. I then saw an exodus of patients that were heading to the end of the hall and walking upstairs. They had been told the all lost their rooms, but there were new ones on the second floor. I saw a lot of familiar faces and assumed they were here to take care of their family members in the home. By then Linny woke me up and told me the Physical Therapist was here.
I did my exercise, but I feel like an old man with all these healthcare workers around. And I am doing things that my elderly parents had to do. My self esteem is going down hill fast.
Linny went out with her friend this afternoon. I took that opportunity to do some shopping. I went to Family Dollar in hope of finding cheap fly spray. I do not know where the flies are coming in from, but I am not living like that. Next I went to the hardware store to buy a new toilet flush handle. I will try to fix it tomorrow.
I went to Frisch's to eat. I debated between fish and a cup of clam chowder or the salad bar. Money prevailed and I had the salad bar. I didn't eat too much salad because of having diverticulosis, but I had three bowls of clam chowder. It was very good.
Next I went to Kroger. We needed some things at home and I needed to fix supper for Linny and Mom. Going to Kroger was a disheartening mistake. I got really short of breath and winded while walking up and down the isles. I never could find orange juice and gave up. Thankfully I made it back to the car and headed home.
However this really upset me. I was due to go back to work on March 14th, but that is only a week away and I cannot even navigate around the grocery without feeling the need to sit down. I will call the doctor on Monday and ask if I can be moved up to March 17th. That will give me another weekend.
Linny's friend was parked in the driveway, so I went around the block and by then she had left. I am so glad that Linny has some good friends. She has been locked up in a world of illness for too long. Linny is so intelligent and the program she is taking has given her tools to use her gift wisely. I am so proud of her. I am also so sad, because she is faced with me being ill and not dealing with it very well.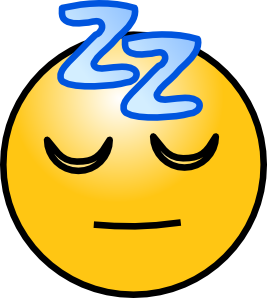 When I got home, I immediately went to bed and slept for two hours. I woke up at 8:30 pm. The groceries were where I left them, there were still more in the car and the dishes did not move into the dishwasher on their own.
I took care of that, but first noticed a letter from the Short Term Disability Company. It stated they had not received my forms. I had sent them in at the end of February and both doctors told me they had signed and faxed the form.
Thankfully, the center was open until 9 pm. I learned that I had been approved until March 17 and I could go back to work as late as the 18th. That is one less crisis to worry about this weekend.
I have prepared supper. I ate only a few bites as I am not hungry. I had ice cream for desert and decided to put my thoughts to paper before heading to bed.
I still have to make Mom's bed and give her some dessert and coffee and then I am off to bed. I hope I feel better soon.