Be
fore I write another word I want to make it clear that I am not suggesting that anyone invest in the mutual funds that I am about to describe. Investing, be it in a retirement plan or in a brokerage account is based on personal criteria that varies from person to person. Read prospectuses, get advice and think before you put your money down.
I am not advising, so please do not take my words as advice.
I was a young Christian in the mid 1970's when I heard there were Christians raising money to build towers to capture satellite television signals so that The Word Of God could be broadcast around the world.

What an exciting idea I thought. I was young and poor and still relying on my old trusty rabbit ears to pick up free TV. But I could envision people transfixed to their television listening to wonderful teachers and people of God speaking the Good News.


So what did we get in return for our tithes and offerings? The 700 Club, The PTL Club, The Trinity Broadcasting Corporation with Paul and Jan Crouch and so on. It could have been great, but...


So what's the deal with faith based mutual funds. Are they a good thing or will they offer similar returns as those we received from our investment in Gospel Television futures?

Faith based funds are mutual funds comprised of investments in companies that are not necessarily connected with a church or religion, but companies whose principles and standards are recognized by a particular religious group to not go against the tenents of their beliefs.


Sounds to me like an excellent idea. One can invest in a mutual fund, which itself may be made up of hundreds of companies. And you can be assured that you are not investing in a company that would be violating your faith based principles. So let's take a brief look at a few of these funds.

Here are three Christian based funds and their descriptions.

The Ave Maria Catholic Values Fund
Symbol:
AVEMX
Category: Mid-cap blend
Description: The fund looks for companies that are believed to be undervalued. As its name suggests, it invests in companies that don't violate the core values and teachings of the Roman Catholic Church.
Screens: The fund screens for companies that are "anti-family," which includes those that support abortion and pornography.
14.16 is the NAV (net asset value) as of July 25 2008
YTD Return: -9.93%
3 years: - 7.51%
5 years: +26.54%
Expense Ratio: 1.50%
1-Year Return: -20.98
Min Investment: $1000
Net Assets ($mil): 206.3 Fund Status: Open
Morningstar rating - 2 stars
Morningstar Category: Growth
Style: Medium Blend
expense ratio: 1.50%

MMA Praxis International Fund - Mennonite Church
Symbol: MPIAX
Category: Foreign large blend
Description: The fund bets mostly on companies in Europe, Australia, and Asia, with no more than a quarter of its holdings invested in emerging markets. The MMA here stands for Mennonite Mutual Aid, an organization that aims to nurture the practice of biblical-based investing and which is the stewardship agency of Mennonite Church USA.
Screens: The fund focuses heavily on social responsibility and uses six core values to measure corporate behavior, ranging from working toward environmental sustainability to promoting and practicing fair labor practices.
12.75 is the NAV as of Jul 25 2008 †
YTD Return: -12.91%
3 years: +19.27%
5 years: +57.60%
Expense Ratio: 1.72%
1-Year Return: -10.20 Min Investment: $500
Net Assets ($mil): 41.5 Fund Status: Open
Morningstar rating - 1 star
Morningstar Category: Foreign Stock Large Cap Blend

Timothy Plan Aggressive Growth - Protestant Church
Symbol: TAAGX
Category: Mid-cap growth
Description: The aggressive growth fund is focused on long-term growth of capital and invests from a Christian values perspective.
Screens: In addition to screening out alcohol, tobacco and gambling, the Timothy Plan avoids investing in companies that are involved in abortion, pornography and anti-family entertainment.
5.95 is the NAVas of Jul 25 2008 †
YTD Return: -9.57%
Expense Ratio: 1.55%
1-Year Return: -11.47%
3 years: - 15.12%
5 years: + 5.87%
Min Investment: $1000
Net Assets ($mil): 26.0 Fund Status: Open
Morningstar rating - 1 star
Morningstar Category: Aggressive Growth


You can see that the funds have chosen Growth, Mid Cap Blend and Aggressive as their goal, hence are losing money due to the current market volatility. That does not bother me. However the expense ratio of 1.50% to 1.72% is a consideration. The Mennonite fund has an excellent history.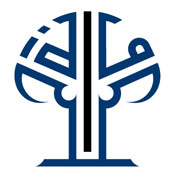 The next fund is interesting since it is an Islamic mutual fund. Over the past year, the Amana funds as a whole outperformed the market; their assets have more than doubled from $400 million in 2003 to $1.3 billion this year. Five years ago, most of Amana's investors were American Muslims. Now, 80 percent of new investors are non-Muslims.


Amana Trust Growth Fund
Symbol: AMAGX
Category: Large growth
Description: The fund invests in stocks focused on long-term growth that are consistent with Islamic principles. It favors mid-sized and smaller companies whose growth is expected to outpace the economy.
Screens: The fund screens for businesses related to liquor, wine, gambling, pornography, insurance and pork processing. Since Islamic principles require that investors receive no interest, the fund also doesn't invest in interest-based banks or other investments that pay interest.

NAV as of July 25, 2008 is $21.44
Total Assets:($mil)738
Expense Ratio 1.35%
Minimum Investment - $250
YTD - 6.78%
3 year + 9.86%
5 year +15.66%
Morningstar rating - 5 stars
Morningstar category Large Cap Growth


How sad is it that much of the trouble in today's stock market is due to the debacle create by the subprime mortgage mess that banks have gotten themselves into forcing consumers to doubt the credibility of the US banking system. Yet the tenents of Islam disallow investments in institutions and funds that pay interest to prevent usuary to another Moslem. This would include mortgage companies, banks and insurance companies. This rule has prevented that Amana Fund from having any debt associated to the current mortgage and banking crisis. Perhaps some of the other funds mentioned could benefit from following this fund's premise. The expense ratio for this fund is lower than the previous three. This fund has been awarded a five star Morningstar rating. Five is the highest rate that Morningstar gives.

The final fund invests most of it's assets in Israeli companies.

The AMIDEX35 Mutual Fund
Symbol: AMDEX
NAV as of July 25 is $15.31
Net Assets*: 16.20MIL
YTD - 4.43%
3 year + 14.03%
5 year + 14.25%
Morningstar rating - 4 stars
Morningstar category - index in Israeli and US based companies.
Expense ratio - 3.40%
It is admirable to invest in the State of Israel. One of the top five companies in this fund is Teva Pharmaceuticals that does cancer research. However the expense ratio is very high.

I like the fact that the funds stick to their convictions by not investing in organizations that go against their ethics. Looking at companies featured "Hall of Shame" from The Timothy Plan Website I fear that I am guilty of being a customer of many of those institutions the Timothy Plan feels are well shameful, such as Pepsicola, Cocacola, Walmarts, Pfizer, Bristol Meyers Squibb, Glaxosmithcline, United Healthcare, Walt Disney, The Newscorporation (Time Warner), Starbucks and I am using Microsoft Word right now and a GE lightbulb lights the lamp over my keyboard. I occasionaly like to visit Borders bookstore. I have eaten Kraft Macaroni which until recently was part of the Altria group. Once or twice a year I drink a beer which is made by Aheuser Busch. And because my kitty scratched me while we were playing I have a Johnson & Johnson bandaid on my arm.

I agree that we who are Christians need to stand up for our beliefs, but come on! I'm not going to quit patronizing Walmarts. Some of the drug manufacturers have certainly kept me going and going and going. Bayer, the German company that discovered asprin was once associated with the Nazi regime. Their past history is not going to cause me to stop taking asprin when I have a headache. But these are my opinions. Other Christians may have different views.

You be the judge. Would you put your money in these funds? As a Christian would you invest in an Islamic fund?