The Third Great Awakening was a period of religious activism in American history from 1858 to 1908. It is also called the Missionary Awakening or Social Gospel Movement. The awakening in so many cities in 1858 started the movement, but in the North it was interrupted by the Civil War. In the South, on the other hand, the Civil War stimulated revivals, especially in Lee's army.
D.L. Moody
After the war Dwight Moody made revivalism the centerpiece of his activities in Chicago (see Moody Bible Institute). The hymns of Ira Sankey were especially influential.
Gilded Age plutocracy came under harsh attack from the Social Gospel preachers and with reformers in the Progressive Era. Robert Fogel identifies numerous reforms, especially the battles against child labor, compulsory elementary education and the protection of women from exploitation in factories.
Mary Baker Eddy
The Third Great Awakening was a series of attempts at creating new belief systems in the face of assertions that the Bible was fallible. Mary Baker Eddy introduced Christian Science, which gained a national following. Modernist Christianity, a more moderate approach, attempted to reconcile or change the teachings of the Bible to fit with new scientific theories.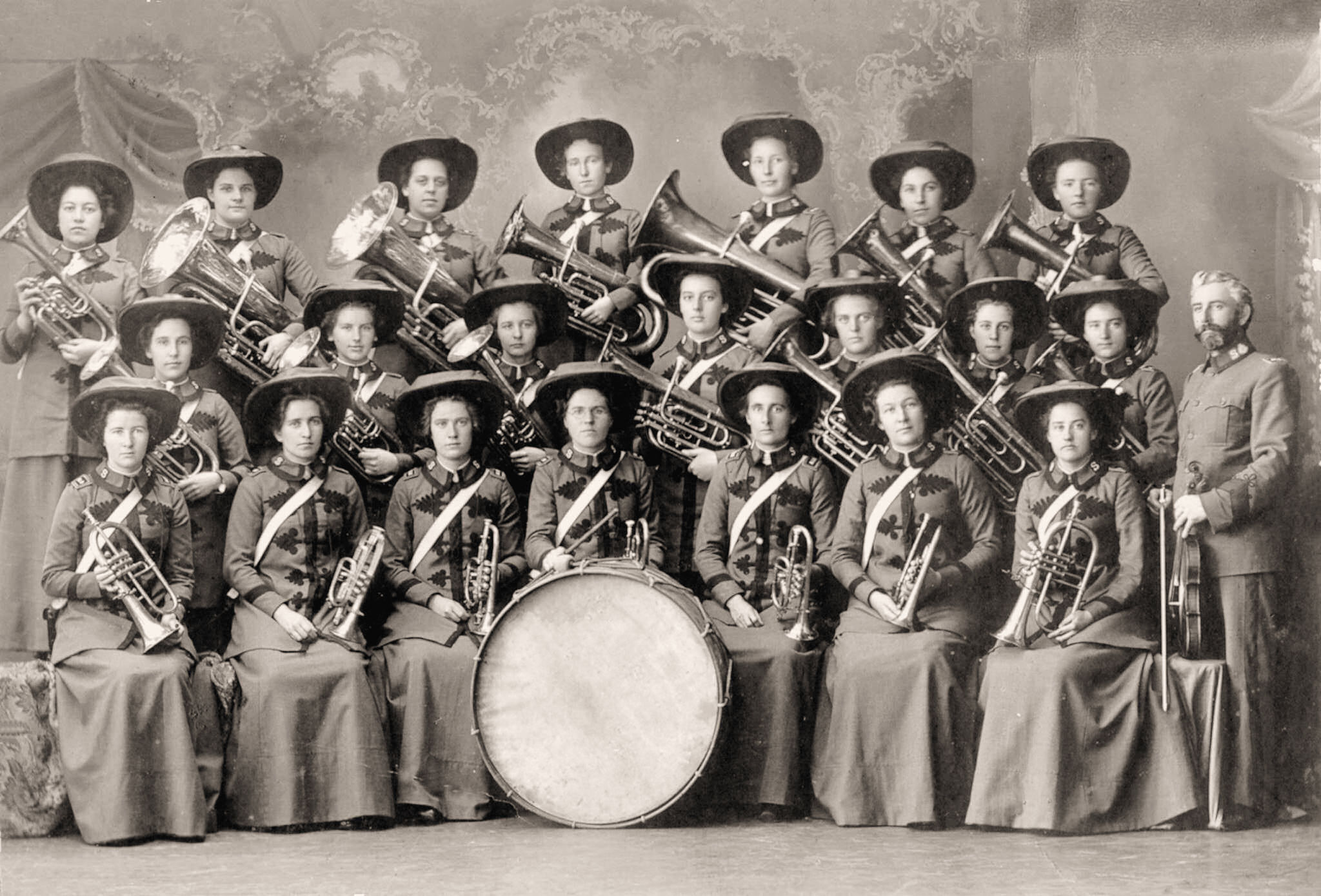 Salvation Army Band
In 1880 the Salvation Army denomination arrived in America. Although its theology was based on ideals expressed during the Second Great Awakening, its focus on poverty was of the Third Awakening
William Seymour
(1870–1922), an African American preacher.
On January 1, 1901, in Topeka, Kansas, Agnes Ozman, a student at Charles Parham's Bethel Bible School, spoke in tongues. Sometime later, Parham himself had the same experience and from then on preached that all believers who sought the tongues experience diligently would be recipients of the blessing. Most recognize Parham as the founder of the Pentecostal movement.
Parham, an avid holiness preacher, was nurtured in the culture of religious experience. In his search for something more, tongues became the celebrated encounter filling that void.
Parham taught that Christ's return would occur on the heels of a worldwide Latter-Rain revival in which the Holy Spirit would restore miraculous gifts generating a great end time harvest. This Latter-Rain expectation died out in the early-1920s as Pentecostalism adopted certain tenets of dispensationalism.
Another congregation, Second Baptist Church, also experienced division when Julia W. Hutchinson—an African-American—and several other members embraced the holiness belief that a second work of grace following conversion would purify the soul of its sinful nature. These new groups of believers, however, continued to pray for the outpouring of the Holy Spirit.